In order to further enhance the brand awareness and international market competitiveness, Assure Tech was officially issued the "CERTIFICATE OF EXPORT COMMODITY BRAND" by China Council for the Promotion of International Trade on May 30,2022.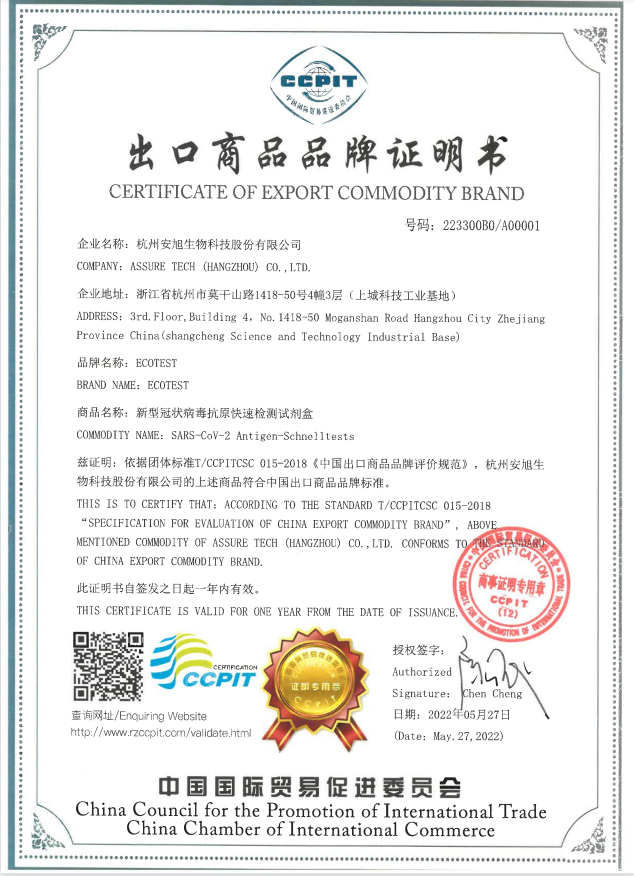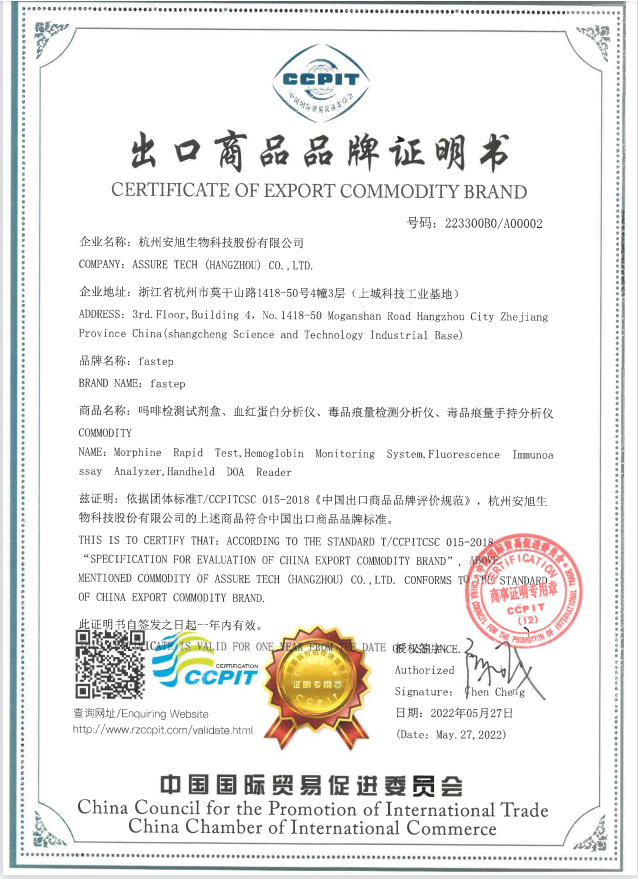 In line with the national brand strategy, the implementation of the standardization strategy, guide enterprises to enhance brand awareness, enhance the brand management ability, realize the transition from product operation to brand operation, joint commercial trade association launched to ccpit "standardized + + commercial certification trade promotion" new pattern of power business export-oriented enterprise brand construction. The legitimacy and validity of CERTIFICATE OF EXPORT COMMODITY BRAND have been accepted by governments, customs, chambers of commerce and enterprises of more than 200 countries and regions in the world, and have been widely recognized overseas. (From China Trade News)
The "CERTIFICATE OF EXPORT COMMODITY BRAND", which is not only the trust of CCPIT to our brand, but also our brand strength. In the future, Assure Tech will continue to deepen the IVD field, and strive for innovative research and development. We will take this as an opportunity, based on the domestic market, open up the foreign market, constantly improve the core strength, to the world show the strength of the national brand!