Recently, Yan Jia, Secretary General of Zhejiang Council for the Promotion of International Trade and Zhejiang International Chamber of Commerce, and Qian Tao, Deputy General Manager of the Hangzhou Sales Department of CITIC Insurance, visited Assure Tech (stock code: 688075) for research work, and Jiang Xueying, Vice Chairman and Deputy General Manager of Assure Tech received them.
After visiting the company's exhibition hall, Secretary General Yan Jia with her party held a discussion with the leaders of Assure Tech. At the symposium, Yan Jia affirmed the rapid development of Assure Tech, and expressed that they would explore the possibility of in-depth and all-round cooperation with Assure Tech,and thus to create a better future with mutual benefit and win-win results.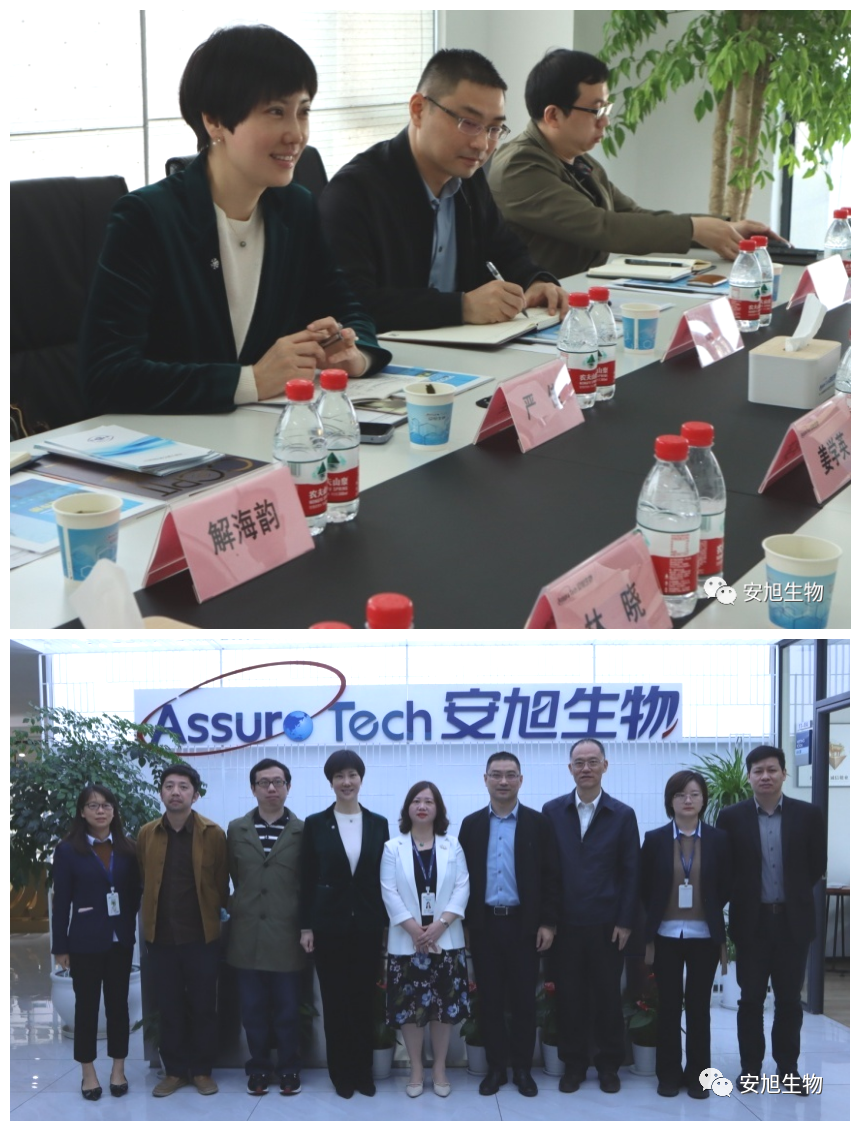 Zhejiang International Chamber of Commerce is a 5A-Level Social Organization and Zhejiang Brand Social Organization. It acts as a bridge and link between the government, enterprises and business associations around the world, with the purpose of promoting trade and investment exchanges between Zhejiang and other countries in the world, motivating Zhejiang's economic and social development, and safeguarding the legitimate rights of members, and it is committed to building an Export-oriented Enterprises Home, providing members with international and professional services in the areas of trade and investment promotion, commercial law, industry cooperation, consulting and training, and accelerating "Going out", "Bring in", to enhance the development of open economy in Zhejiang province.
At present, Assure Tech has joined the Zhejiang International Chamber of Commerce and has become the vice-chairman unit of the Chamber of Commerce. This is not only a manifestation of the enterprise strength, but also the embodiment of corporate responsibility. In the future journey, Assure Tech will continue to strive towards the mission of " To provide excellent IVD health care products to meet human health needs " and draw a grander chapter.