At present, the epidemic situation at home and abroad is still grim, and the symptoms of influenza A/B and the COVID-19 are relatively similar, which both show respiratory symptoms such as fever and cough. Therefore, the identification of the three diseases has virtually increased the difficulty of epidemic prevention and control. Recently, the COVID-19 & Influenza A/B Antigen Nasal Test Kit (Self-testing) independently developed by Assure Tech has once again obtained the EU CE self-test certification! One test can detect three viruses, helping to accurately prevent and control the epidemic! This EU CE certification is a proof of Assure Tech's strength and an affirmation of Assure Tech's R&D technology.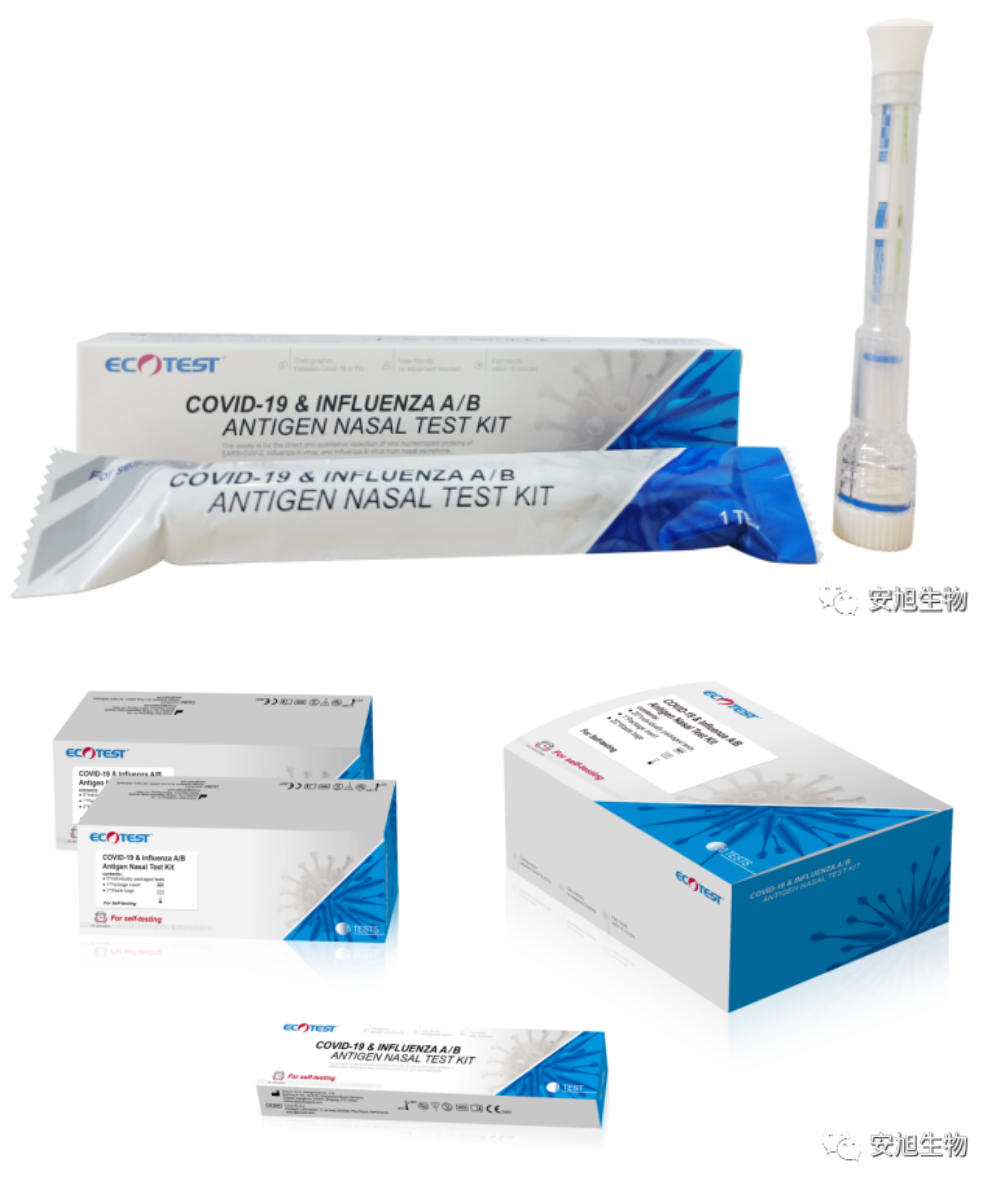 The COVID-19 & Influenza A/B Antigen Nasal Test Kit (Self-testing) is an in vitro immunoassay. This test is used to qualitatively detect the nucleocapsid proteins of SARS-CoV-2, Influenza A virus, and Influenza B virus from nasal secretions, which can provide a basis for the diagnosis of COVID-19, influenza A/B infection. Also, it is convenient for individuals and families to conduct rapid and timely screening of COVID-19, and helps local epidemic prevention and contro.l
Assure Tech is a biomedical high-tech company integrating R&D, production and sales of in vitro diagnostic reagents, POCT instruments and biological raw materials, which specializes in the research and development, production and sales of POCT reagents and instruments, and focuses on the development of biological raw material platforms and product technical reserves, and now an integrated industrial chain layout from upstream core biological raw materials to diagnostic reagents and instruments has been formed. It is one of the few domestic Chinese companies that can compete with multinational in vitro diagnostic giants in the international market, and has the competitive strength to develop in an all-round way in the domestic and foreign markets.
Since the outbreak of the COVID-19 epidemic, Assure Tech has actively fulfilled its social responsibilities, and a variety of professional medical products produced by Assure Tech have played an important role in epidemic prevention and control at home and abroad. On the road of " to provide excellent IVD health care products to meet human health needs ", Assure Tech has been making steady progress and forging ahead, continuing to contribute to the global fight against the COVID-19 epidemic, and shouldering the responsibility and mission of a Chinese biopharmaceutical enterprise.